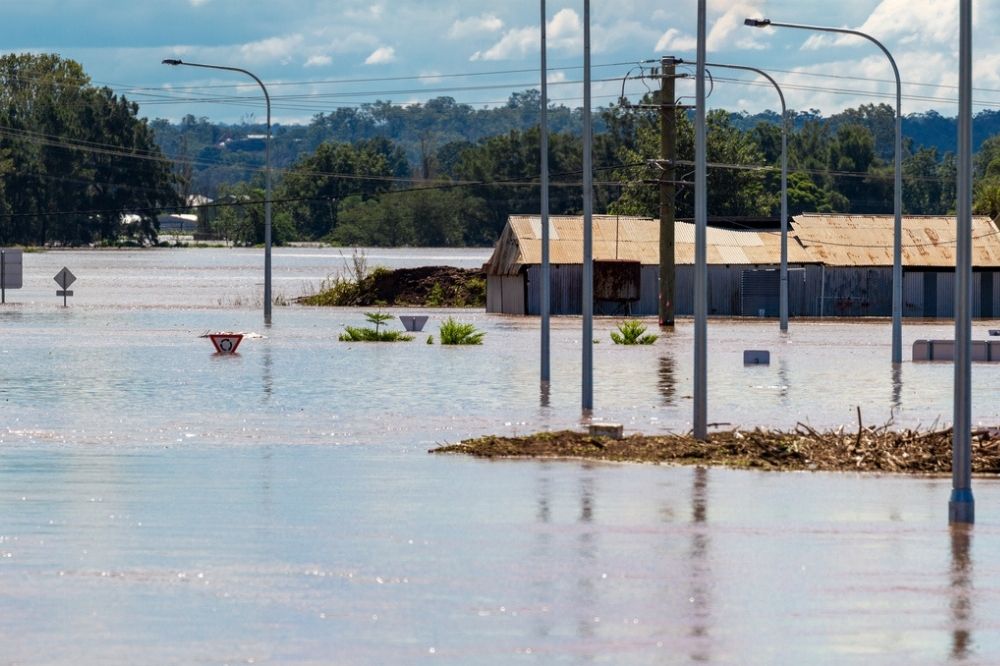 As yet another 'rain bomb' lashes parts of NSW, the state's government has earmarked $67m to help educational institutions replace resources, support students and focus on the wellbeing of staff.
In a statement, the NSW Education Department said schools, early childhood education and care services and vocational training services across the Northern Rivers and North Coast will receive the funding immediately.
This includes $29.7m for the skills and higher education sector, including TAFE NSW, to replace materials and support staff with counselling and a $10m hardship fund for families to replace essential school items including school bags, school uniforms and lunch boxes.
The government will also provide $9.5m towards psychology and counselling for school and early childhood staff and trauma training so they can support students; $9m to help ECEC services rebuild; and $6m for school staff to replace lost equipment and resources.
"The NSW Government is making sure that our early childhood services, schools and vocational training institutions can replace valuable resources and assets so our young people can get back to their education," NSW Premier Dominic Perrottet said
"Funding is also being made available to help with replacing all the things that students and teachers use everyday, like learning resources, school bags, library books and art equipment."
Deputy Premier Paul Toole said the funding would help provide the immediate support needed to get students and teachers back in the classroom as quickly as possible.
"Impacted communities have shown their incredible resilience by teaching in makeshift classrooms with limited supplies during this recovery phase," Toole said.
"This package will provide them with practical supplies and the emotional support needed to help them bounce back."
Treasurer Matt Kean said the $67m package for education complemented the government's recent $112m Back Home package.
"The NSW Government is getting on with the job of getting funding support where it is needed in flood affected communities," Kean said.
NSW Education Minister, Sarah Mitchell, said that support for teachers and early childhood staff to rebuild their personal and professional lives was a centrepiece of the package.
"The mental health and wellbeing of all our education staff is critical, particularly as they continue supporting their classes and school communities to recover," Mitchell said.
"The package includes funding for psychology and counselling services for ECEC, TAFE NSW and government school staff, as well as staff training in trauma informed learning. We know that access to quality learning and care is essential to people's recovery and wellbeing."
Minister for Skills and Training Alister Henskens said the package would give a helping hand to apprentices and trainees.
"This package will provide financial assistance for apprentices and trainees who have had tools and equipment damaged by the floods and will help them get back to work so they can assist with the recovery," Henskens said.
Minister for Emergency Services and Resilience and Minister for Flood Recovery Steph Cooke said helping educators bounce back as quickly as possible was crucial to the recovery effort.
"Our educators need all the help they can get to provide the best learning environment for their students following this unprecedented disaster, with the NSW Government committed to ongoing support for flood-affected communities."